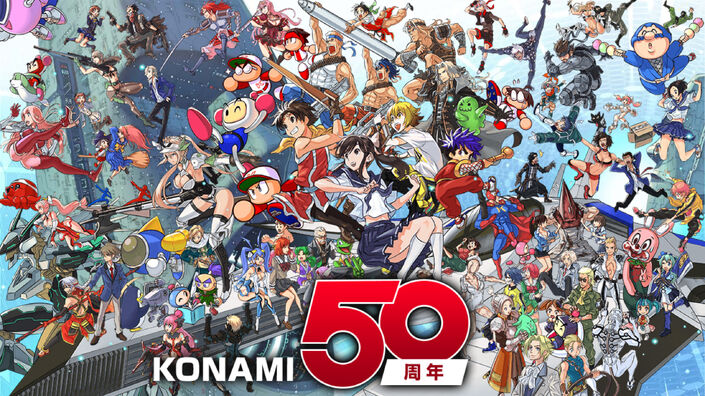 Welcome to Konami Wiki!
This wiki was created on January 27, 2019.
We currently have 17,957 edits to 2,243 articles and 685 files on this wiki.
What is Konami Wiki?
The Konami Wiki is a dedicated encyclopedia for Konami's old and new video games, trading cards, anime, tokusatsu, pachinkos, slot machines and arcade cabinets, that anyone can edit!
Please, do NOT add pages for characters, cars, items, locations, groups, enemies, songs, gameplay elements, skills, etc.
If you want to add those, please do so on that game's dedicated wiki.
Allowable pages are games and those that are listed in the Category section.
Don't know where to start? Check out the Contents page!
Konami Franchises
Hudson Franchises
Category
Anime ☆ Arcade Games ☆ Manga ☆ Pachislots ☆ Pachinkos ☆ Trading Cards ☆ Video Games ☆ Series
About Affiliations
Our main objective is to hopefully someday
have all of these classic Konami game wikis affiliated with one another.
If you own a wiki about any classic franchise from Konami,
either we will try to reach you by leaving an invitation post on your message wall
(or on any other active bureaucrat's/administrator's wall),
or you can ask to become an affiliate yourself by leaving a message here.
Plans
Current

Affiliate all possible gaming wikis under Konami titles.
Add a page for every game that Konami published or produced.
Increase traffic for all pages.
Add information about all games.

Future
Tips
Increase traffic for all pages.

Expand pages by adding more relevant information.
Add images to all pages.
Official Websites
Helping Out
If you want to create a new page, go ahead and add it here: